We can't wait to see you in New Orleans! Pack your bags and meet us down south for the fence and metal crafting industry's biggest event of the year in one of our most popular locations. Get ready to become immersed in one of the nation's most colorful cities known for their unique culture, rich history and of course, Cajun food!
Updated Health & Safety Guidelines - as of January 12, 2022
Beginning Wednesday, January 12 - Masks will be REQUIRED in all indoor spaces outside the home.
Beginning Tuesday, February 1 - City of New Orleans requires for everyone age 5+ to have proof of two doses of a COVID vaccine (except those who have received one dose of Johnson & Johnson vaccine). Proof is original, digital photograph, or photocopy of your CDC Vaccination Card (both sides) or an official vaccine record issued by your home state, a foreign nation, or the WHO.
OR
Negative PCR or antigen test results – either physical or digital - within past 72 hours. At home tests are NOT acceptable. PLEASE NOTE: You will have to retest every 72 hours. Please see here for the latest on where you can get tested, and here for where you can get vaccinated locally in New Orleans. Two locations are also offering same-day PCR test results: Gulf Coast Labs and Urgent Care. Please plan accordingly. AFA and NOMMA will be offering on-site testing at the convention center for $60. Test is a PCR test and will take no more than 20 minutes to complete.
Where you will need to be vaccinated or show proof of negative test:
Bars including hotel bars
Restaurants free standing or in hotels
Young Fence Professionals Happy Hour at Beach on Bourbon
Kick Off Party at Mardi Gras World
AFA Leadership Breakfast at the Convention Center
AFA Awards Dinner at the Convention Center
NOMMA Awards Dinner at the Convention Center
Gyms including hotel gyms
Event spaces such as hotel ballrooms, event venues & reception halls with food and beverage (except exhibit floor)
Where you will NOT need to be vaccinated or show proof of negative tests:
Exhibit Hall and Lobbies at the Convention Center
Education Seminars at the Convention Center
For more information from the City of New Orleans, go to City of New Orleans COVID Protocols
Event Information
Event Dates: February 15-18, 2022 // Exhibit Dates: February 16-18, 2022
New Orleans Ernest N. Morial Convention Center
900 Convention Center Blvd, New Orleans, LA 70130

Headquarter Hotel:
New Orleans Marriott
555 Canal St, New Orleans, LA 70130
Show Floor Hours:
Wednesday, February 16th // 1:00 PM – 5:00 PM
Thursday, February 17 // 10:00 AM – 5:00 PM
Friday, February 18 // 10:00 AM - 3:00 PM

View Show Floor
Registration
REGISTRATION IS NOW OPEN!
You must complete your registration before you book your hotel room. Once you complete your registration, you will receive a confirmation link with the room block information and instructions.
Early registration ends February 11, 2022. After February 11, you must pay onsite pricing.
Registration Options
Full Package
$400
$450
$550
$600
Education & Exhibits
$300
$350
$450
$500
Exhibits Only
Free
$50
$75
$100
Add-On Events
2-days schools - GADS & STS - Tuesday 8am-5pm - Wednesday 8am-12pm
$200
$200
$250
$250
Special Events
AFA Missions Wednesday
$15
$25
$15
$25
Kick Off Party
$55
$80
$80
$105
AFA YFP Happy Hour Wednesday - sponsored by Homeland Vinyl and D&D Technologies
Free
Free
Free
Free
AFA Leadership Breakfast Thursday
$45
$65
$65
$85
AFA Awards Dinner Thursday
$110
$130
$135
$155
Attendee List Scams
Please be aware that the American Fence Association does not sell member, exhibitor or attendee information to nor do we work with any third party service to sell attendee lists or to offer hotel rooms. If you receive an offer by phone or email to purchase a list of FENCETECH attendees or to get discounted rates for hotel rooms, they are fraudulent. Please report it immediately to either FENCETECH@americanfenceassociation.com or METALfab@nomma.org. If the email did not come from an address ending in @americanfenceassociation.com or @nomma.org, then it will not be a legitimate source of information.
Registration is Now Open!
Plan Your Trip to New Orleans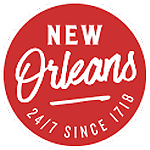 Three Centuries of world-class hospitality await you in NOLA. View things to do, places to eat, and more during your visit with FENCETECH.
Health & Safety
AFA is excited to welcome attendees, exhibitors, speakers, and sponsors to FENCETECH 2022. We are committed to protecting your health and safety by creating an event experience where everyone can safely and effectively learn, conduct business, and network—through these health and safety measures. AFA abides by the guidelines and safety protocols put forth by state and local agencies. For local guidelines, read more on the New Orleans Covid Safety website.