The American Fence Association established the original Field Training School in 1978 and continues this tradition of training excellence under the current Fence Installation School. This course is ideal for new hires and installers with less than two years' experience, although it is open to fence professionals of all levels.
The course is also effective training for individuals in industry support roles, such as inside and outside manufacturer sales representatives with no previous fence installation experience.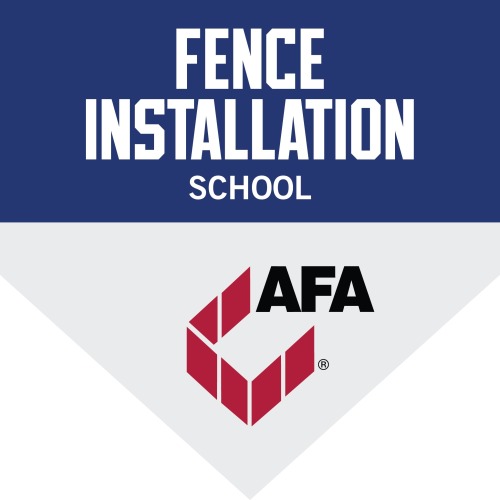 Upcoming Events
Be Notified
Be notified about upcoming events in additional areas! Subscribe today to receive emails when new events are added.
Sign Up
Topics Covered
Fence Installation School is a week-long, intensive course that includes classroom work and hands-on installation training.
It covers the five fence disciplines:
Chain Link
Wood and Composite
Vinyl
Ornamental Metal
Agriculture/Farm/Ranch
Classroom training is provided on Core Topics of importance to all fence installers. The subjects covered during the week are:
Personal Safety
Equipment and Tools
Truck/Trailer Safety and Loading
Introduction to Blueprint Reading
Site Reading and Layout
Introduction to Fence Welding
Post Hole Digging
Concrete Mixing
Post Setting
Resources and References
Students also are taught and given practice in the delivery of toolbox talks as part of their core training.
All Fence Installation School classes are taught by longstanding industry experts who have extensive knowledge in the discipline being taught. The students are divided into small teams so that each one of them can receive the individual attention they need to learn the basic installation skills in each fence discipline.
General Information
Hard hats, safety vests, and goggles are provided. Students should bring and wear steel-toed shoes and protective gloves, and are welcome to bring their own hard hats, vests, and safety goggles if they own them and prefer to use their own PPE.
Two Day FIS Classes
Fence Installation Schools that are offered in various locations around the United States for two days are an abbreviated version of the five-day school covering two of the five fence disciplines over two days. These schools are offered in multiple locations around the country. The disciplines offered vary depending on the session and the location. All upcoming two-day FIS classes are listed on AFA's Events page.